Start your own Pop-up Library
Here's some free print resources to get you started.
With thanks to the New York Public Library Digital Collection, inspired by the archive's classic book and menu illustrations, we've created these library category labels for your library shelves, in printable A4 pdf format.
A4 posters with space to add in a library name / location and opening hours, in printable pdf format.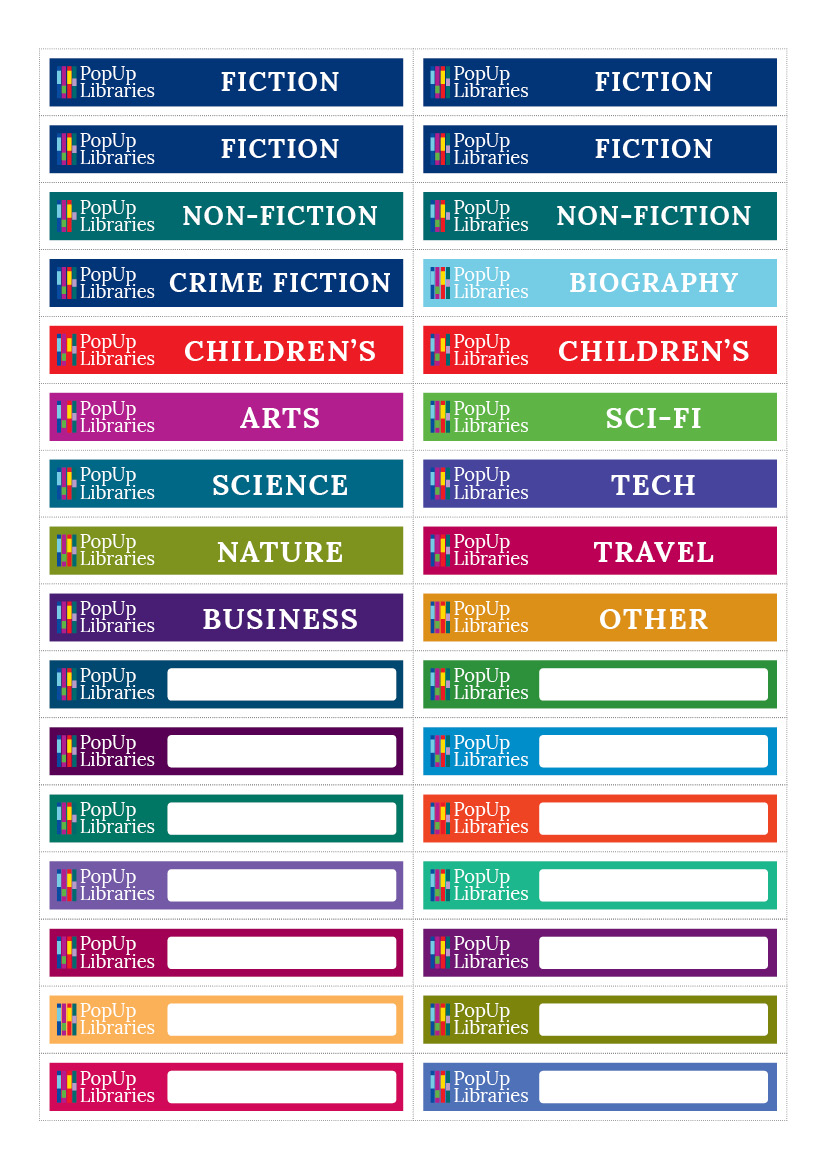 Library category labels for the library shelves, including some blank spaces to invent your own classifications, in printable A4 pdf format.